The 2023 Irish Greyhound Laurels, one of Ireland's most prestigious competitions and a highlight of the annual greyhound racing calendar, was launched at Curraheen Park Greyhound Stadium on Thursday.
The launch was marked by the announcement that Bar One Racing has come on board as co-title sponsor of the event alongside The Friends & Supporters of Cork Greyhound Racing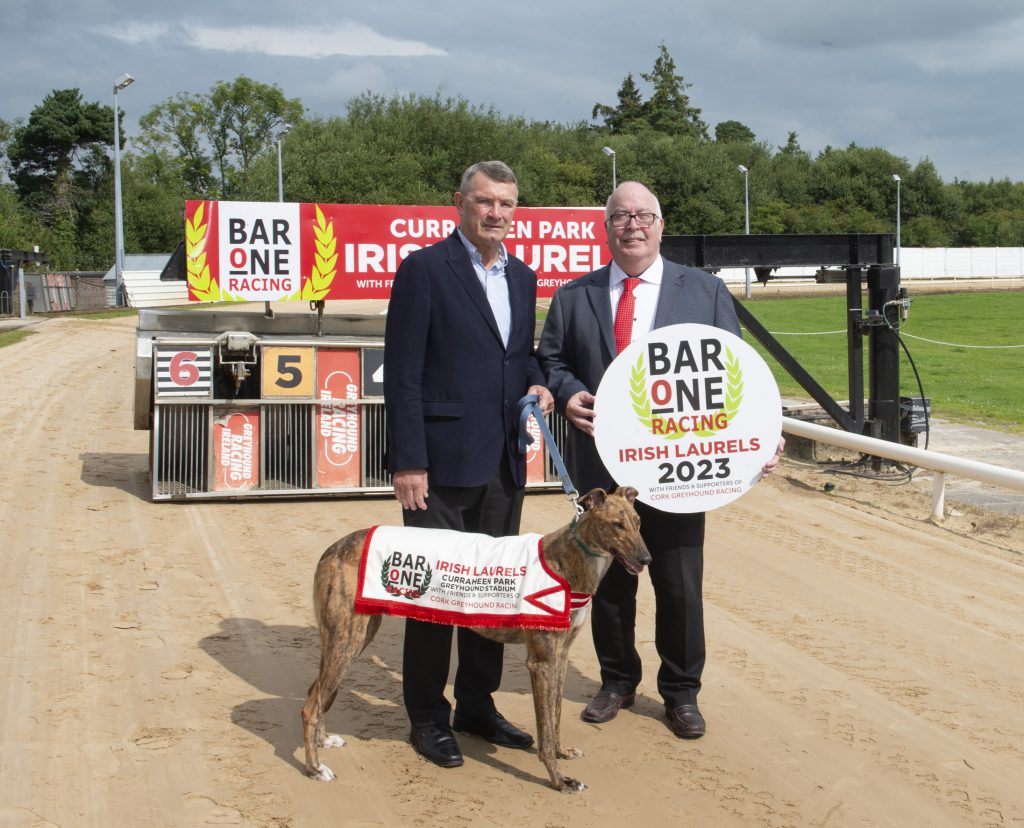 The Irish Greyhound Laurels was hosted in the old Cork Greyhound Stadium from 1944 to 1999 before moving to the new Curraheen Park Greyhound in 2000, where it continues to be a highlight of the Classic Racing Calendar. The Friends & Supporters of Cork Greyhound Racing launched a fundraiser to sponsor the event in 2019. Such was the success of their fundraising efforts; the group has guaranteed the event title for each year since.
Bar One Racing will be co-title sponsor of the event for the next four years up to and including 2026.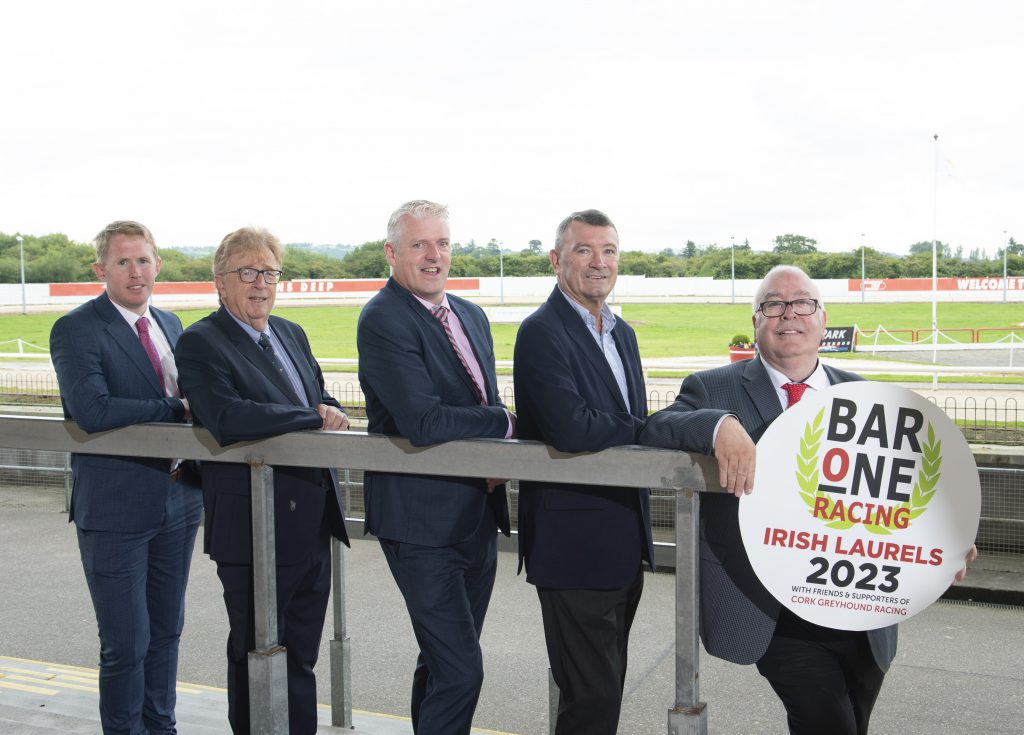 John Tuohey, Interim CEO of Rásaíocht Con Éireann (RCÉ), who said,
"Since this event is sponsored by greyhound fans locally, nationally and internationally, it now holds a special place in greyhound communities near and far, as they have contributed greatly to its success over the past 30 years. Great credit must go to The Friends & Supporters of Cork Greyhound Racing for their work in securing a partner to join them as title sponsors for the event for the next four years, which ensures this Classic remains a key fixture on the Greyhound racing calendar."
Barney O'Hare, Bar One Racing Chief Executive, said,
"We're delighted to strengthen the association between Bar One Racing and greyhound racing in Ireland. We're proud to be able to co-sponsor the Irish Greyhound Laurels, which adds to a growing portfolio of horse and greyhound events sponsored by Bar One Racing including the Greyhound Sprint Cup at Dundalk, the Fairyhouse Winter Festival, and the Leinster National at Naas."
Jimmy Barry Murphy, Chairman of Friends & Supporters of Cork Greyhound Racing, commented,
"Back in 2019 Friends & Supporters of Cork Greyhound Racing answered the fundraising call, in what was at the time an innovative approach to the sponsorship. The partnership announcement today gives an additional innovative aspect to the event and guarantees the title sponsorship until 2026", He continued, "We are thankful to everyone who has supported us to date and to Barney O'Hare and his team at Bar One Racing for joining us and supporting for what I am sure will be top-class events!".
The Trap Draw for the 2023 Irish Laurels takes place on September 11th ahead of the First and Second rounds of racing on September 16th and 23rd respectively. The Quarter Finals take place on September 30th followed by the Semi-Finals on October 7th and the Final on October 14th.