Folks we change codes momentarily to another sport that ranks high up my list. The World Championships at the Crucible normally hold tension and drama over the course of two weeks and it will be nothing different this time around. 
Unfortunately our retail estate remains closed due to Covid 19 restrictions but if you would like to check out any of the specials or offers ahead of an excellent weekend of sport then you can do so on our website or by contacting our Telebetting team who would be more than happy to help. 
"Let's Get The Boys On The Baize"
It is the pinnacle of the snooker season as we arrive at the Crucible in Sheffield for the World Championships. It will be the 45th consecutive year that the tournament has been held here and it is the 15th and final ranking event of the 2020-2021 season.
Sixteen qualifiers will come up against sixteen of the best players in the world and there is no doubt that there will be a shock or two along the way. Ronnie O'Sullivan is the defending champion having defeated Kyren Wilson in last years final by 18-8.
I am going to give my two main hopes in the Outright market and see if they can make it all the way.
RONNIE O'SULLIVAN 4/1
Ronnie will start the defence of his title on Saturday morning where he will come up against fellow Englishman Mark Joyce.
We all know Ronnie is a mercurial talent and when he is on his game there is simply nobody who will be able to lay a glove on him.
While his form has been a bit mixed this season there is no doubt that he will have himself primed to go a long way in this event. He has reached three finals this season but has come off second best in all three.
In the Tour Championship final he was the on the end of what he said the best snooker he had ever played against when Neil Robertson dominated and beat him 10-4.
The Players Championship Final was something similar when he was on the end of a John Higgins demolition job as he was beaten 10-3.
Ronnie had looked excellent prior to that in the Welsh Open when after another final appearance he got pipped 9-8 by Northern Irelands Jordan Brown.
In terms of the draw for this years World Championship it looks to favour Ronnie. John Higgins and Mark Selby look to be the only dangers in his side of the draw and by the time Ronnie will meet them he will surely have got into his rhythm as he looks to add a seventh World title to his name.
In terms of betting I think he his an excellent price at 4/1 and he will no doubt give us a decent run for our money.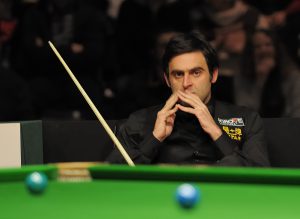 DAVID GILBERT 60/1
On the other side of the draw it might be worth having a small play on David Gilbert considering he was a semi finalist back in 2019.
He will come up against Chris Wakelin in the first round and they will know each other extremely well as they practice together.
In terms of form he has been in and out all season but much like Ronnie he will come into this event looking at the draw and hope that he can use it to his advantage.
If he is successful in Round One then his next likely opponent will be World No 1 Judd Trump. That in my opinion may just spur him on a little more and Judd has been a little out of form recently.
Just looking back at David Gilberts form in the bigger events, he was also a Masters semi finalist this season and that will no doubt show him that he has the ability to take on the top players in the World and give them a solid game.
If he can get over round one and come up against an out of form Judd Trump in round two then who knows.
He looks slightly overpriced and could go well.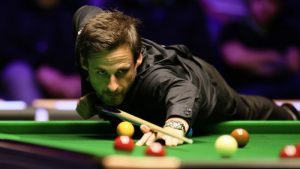 ROUND ONE DOUBLE
Ali Carter EVENS
Jamie Jones 6/4