Friday night at Dundalk, in football parlance, looks like it could be the proverbial game of two halves.
Off To A Flyer
We're going to look for a good start with Pavlichenko (5:30pm, who'll be racing in a visor for the first time on his first run over five furlongs at Dundalk) and then hope we can get it right with the Joseph O'Brien horses in the next three races.
If so, we could be on for a good second-half rather than end up chasing the game.
Remarkable Year
Joseph has already had 29 winners at Dundalk in 2018, a remarkable stat within an incredible year for the master of Carriganog Stables in Kilkenny.
He rarely leaves town without a winner – and neither has jockey Shane Crosse lately, having bagged eight winners at the last four meetings under the Louth lights.
With Pedisnap (6pm, with Seamie Heffernan riding), Too Precious (6:30pm, Shane Crosse), who'll be looking for third-successive win at Dundalk, and Royal Court (7pm, Seamie), who showed plenty of promise when second here on his debut, representing Joseph, he holds a strong hand in races two, three and four.
Stick Or Bust
Do you throw your lot in with him, sit it out or take him on? It's your choice and, after all, that's the strongest component you have when it comes to wagering – the fact that you bet when you want to, not when you need to, and that's the way to keep it.
Georgian Bay (6pm, 5/4), who is an obvious contender for the claimer, and Carried (6:30pm), who  might represent a bit of value, are worth some consideration, both of then ridden by Colin Keane, but the maiden at 7pm sets an intriguing, but tricky, puzzle.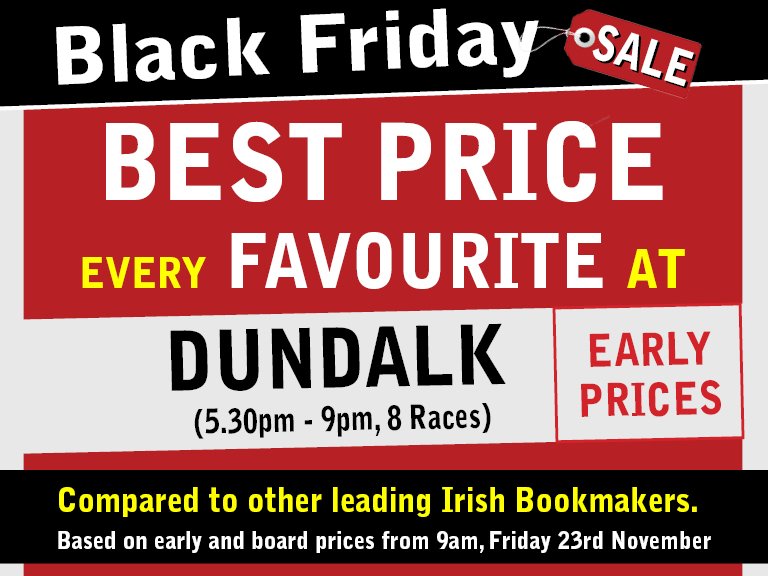 Look And Learn
Sometimes it is best to take the 'look and learn' approach and watch a race with the future in mind. It wouldn't surprise me if any of Karasi, Magic Shuffle, Royal Court, Tallien, Vivacious Spirit or even Pulse Of Shanghai, whose sister Grace Rafaela won her maiden here, or the newcomer Lord Wimborne (although a negative is that he's drawn high) were to win.
Ride out that particular storm of choices and you'll be good for the second half.
Bay Of Plenty
The fillies' maiden at 7:30pm does not look to have strength in depth and, with Willie McCreery's horses running well, Waterlemon Bay (7:30pm), who is by Curlin, America's Horse Of The Year in 2007, the year he won the Preakness Stakes (the second leg of the USA's Triple Crown) and the Breeders' Cup Classic, can get the second-half under way in good style by building on the good promise she has so far shown.
If you're like Hughie, for many years in the Merchant Navy and a keen supporter of Dundalk, and you like your bays (what sailor wouldn't?), you could make it a Bay day by putting Georgian Bay (6pm) in a double with Waterlemon Bay.
Big Finish
Okay, we're going to have to side with Joseph in the 8pm race because Equitant (Shane Crosse) should go well in his bid to follow up last week's win here on what was his first run for Joseph, but, for the big finish, we'll look for a bit of value with Coreczka (8:30pm), who has won six times at Dundalk and looks to be on a very good mark, and then stick with Anfaass (9pm), in the finale.
He may have scrambled home here last time, but a three-pound ratings rise doesn't look excessive for a horse that was rated 75 this time last year. He'll run off 59 on Friday.
He can hit the back of the net to make it, overall, a good night at Dundalk on Friday.
Best bets (prices correct at the time of writing):
Waterlemon Bay 13/8
Anfaass 9/2
Value bets:
Pavlichenko 8/1
Carried 14/1, each-way
Corezcka 9/1
Joseph O'Brien option
Equitant 5/2