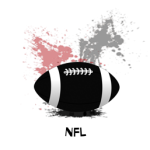 Form
1-2-1 Minnesota Vikings travel to the Lincoln Financial Field for an NFC Championship rematch against the 2-2 Super Bowl champions, the Philadelphia Eagles. It's been a stuttering start for these two sides who have not being living up to big reputations earned last season. Vikings inexplicably lost to the Buffalo Bills 27-6 and are losing ground in their division. Eagles have gotten away with their sluggish start somewhat as they've lost no ground in the NFC East. Carson Wentz returned in week 3 from a knee injury and is 9-0 in his last 9 home games. Vikings have allowed 29 points or more in 4 of their last 5 road games. Minnesota have an extra few days rest after their Thursday night match up with the LA Rams.
The Match
Vikings have been untypically poor against the pass rush at the start of this season. That will put pressure on Kirk Cousins. Cousins is familiar though playing the Eagles in his time for Washington. Minnesota haven't a great match-up for their running backs tonight, who have failed to score a rushing TD so far this season and face a stout run defence in Philly. Kirk Cousins has been sacked 12 times already this season but should get the ball out quick to the likes of Thielen, Diggs and Rudolph. Adam Thielen should especially get targets from an under pressure Cousins, he is 2nd in the league with 40 catches and 473 yards receiving.
Carson Wentz was sacked 4 times by Tennessee last week. Eagles are unlikely to get the ground game going though against Vikings who haven't allowed a rushing TD yet this season and under 4 yards per carry to running backs they've faced. So pressure will be on Wentz to get the offence moving and with weapons like Jeffrey, Agholor and Ertz, that should be no problem. Agholor dropped 3 balls last week but should still play an important role. Zach Ertz has had 10 or more targets in all 4 games so far this season, 7 red zone targets. Tight Ends like Jimmy Graham and George Kittle have had big matches against the Vikings D so far this year. I'd expect Ertz to be a go to man for Wentz tonight.
Team News
Dalvin Cook is out with a hamstring problem for the Vikings. Darren Sproles also out with a hamstring injury. Corey Clement will likely miss out with a quad injury. Philly pass rusher Derek Barnett is likely to be inactive.
Verdict
Where the two teams that clashed in the NFC Championship game re-opposed the following season, the winner of the NFC Championship game are 9-1 on the last ten occasions. Philly are slight favourites and the line also looks about right at 46.5.
There is more than one way to skin a cat however so take Zach Ertz to score a touchdown anytime at 9/10. He should see lots of action and his red zone reliance makes him worth an interest to score in the live game.