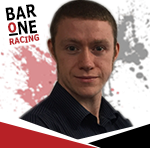 Last Time Out
Lewis Hamilton produced one of his career best performances to storm to an Italian Grand Prix victory. Pre-race favourite Sebastian Vettel had to drive through the field after spinning at turn two, and his team mate Kimi Raikkonen came within a few short laps of claiming his first race win for over a hundred starts. As it transpired, Raikkonen was exposed on strategy by a flying Lewis Hamilton and an obstinate Valtteri Bottas in the second Mercedes as his typically prioritised stable mate floundered.
The Track
The night lights, skyscrapers, and concrete walls of Singapore await 20 drivers on Sunday and as spectacles go, this is the real jewel in Formula One's crown. The 23 corners, all of which challenging, and the suffocating humidity make driver error highly likely. The street setting makes race changing safety cars nearly just as likely. This is a driver's track pure and simple.
The Race
The single greatest aspect of this race from a punting perspective is the fact it's a three horse race. Rather three teams, and six drivers. Red Bull can rely on two grand prix a year in which they will be competitive provided their typical chassis form holds – Monaco and Singapore. Slow tracks that demand a nimble car equals bread and butter for this team. A positive indicator for this year's visit to Singapore is that they managed to win at Monaco. That chassis' got pace, no question.
Beyond the Bulls, Ferrari are well set here. Lest we forget they were primed to exit turn 1 of the first lap last year in first and second, neither made it to that corner intact of course.
And then there's Mercedes. The DNA of this car just does not get on with this track. Their aero concept is designed for fast, flowing corners, of which there are nearly none here. That being said, they picked up the pieces to win and get two drivers on the podium last year, and there's nearly always some pieces to pick up in this race. At this stage it's becoming costly to oppose Lewis Hamilton in any race.
Verdict
Ferrari and Sebastian Vettel get the vote here, narrowly ahead of Max Verstappen of Red Bull. Lewis Hamilton will outperform his car but last year that only got him a third row start and he lucked out massively to lead after turn one. If the leading proponents get around safely this year Ferrari have shown their car to be the best and Vettel has course form rivalled by no other with four race wins.