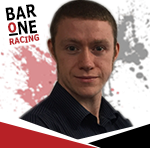 Last Time Out
Sebastian Vettel bounced back from a bad run of races for Ferrari to claim a dominant win for the Scuderia at the Belgian Grand Prix.
The Track
Known as the temple of speed, the Autodromo Nazionale Monza has hosted the Italian Grand Prix since the inception of the Formula One World Championship in 1950. It's also the venue for Ferrari's home race. It has however, been a Mercedes benefit in recent years thanks to their overwhelming power advantage. Based on the evidence of this season, that may change this weekend.
The Race
Formula One is now, for the most part, a two horse race; Ferrari vs Mercedes. On tighter tracks Red Bull can be considered as realistic contenders for the podium and race wins, on tracks like Monza, they can be discounted. Mercedes will hope to be closer to Ferrari than they were in Belgium, where the Italian outfit topped every single session of the weekend with the exception of the 3rd and most vital qualifying session. Lewis Hamilton, who claimed pole position for the Silver Arrows, is driving better than ever, and Mercedes are leaning on him more and more. Ferrari have taken the initiative in this year's development race and can now boast the grid's best engine. This is the single most vital indicator for the Italian Grand Prix.
Verdict
Sebastian Vettel for the race win (4/5) looks like excellent value. The team that's won the Belgian Grand Prix has gone on to win the Italian Grand Prix the last three years in a row, and Ferrari and their German title challenger are set to repeat the trend.